UFC 232
Saturday, December 29, 2018
In 2013, Jon Jones and Alexander Gustafsson engaged in a battle that is considered to be one of the greatest UFC bouts of all-time. At UFC 232, these rivals finally meet again in a main event that will determine who will wear the light heavyweight championship belt. But, there is more than a title on the line. Jones attempts to prove his dominance once again while Gustafsson attempts to even the score and bring the belt back to Sweden. Plus, a Superfight rounds out this championship doubleheader, as featherweight champion Cris Cyborg battles bantamweight champion Amanda Nunes in a clash that will make women's UFC history.
JON "BONES" JONES [#3]
RECORD: 23-1-0
COUNTRY: USA
HEIGHT: 6'4"
WEIGHT: 205lbs
REACH: 84"
LEG REACH: 45"
KO/TKO: 42%
SUB: 25%
DEC: 33%
ALEXANDER "THE MAULER" GUSTAFSSON [#2]
RECORD: 18-4-0
COUNTRY: SWEDEN
HEIGHT: 6'5"
WEIGHT: 205lbs
REACH: 79"
LEG REACH: 46"
KO/TKO: 61%
SUB: 17%
DEC: 22%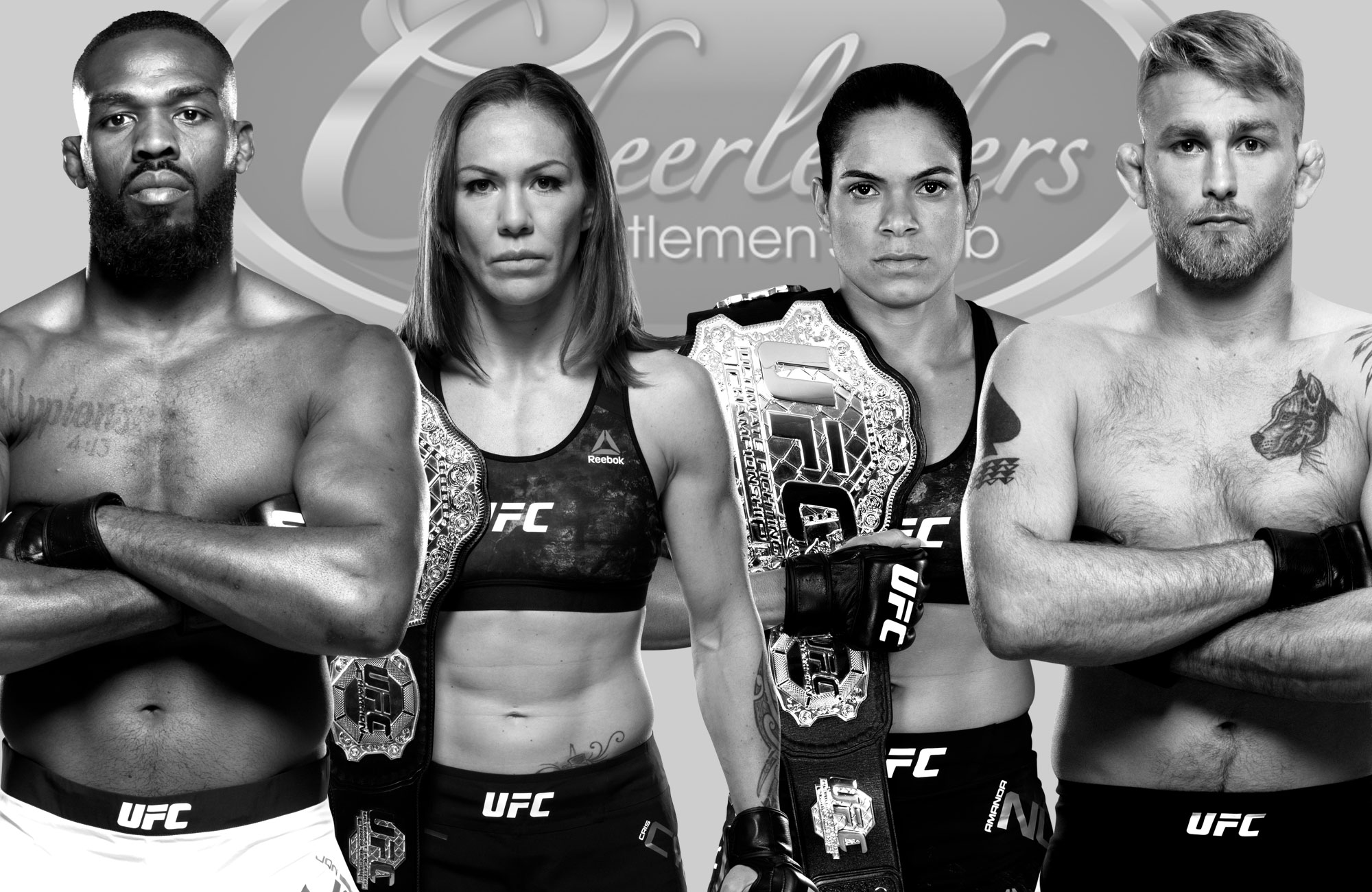 For complete details about UFC 232, visit the official UFC Website by Click Here
---
For more information about this event, EMAIL US
To join our Email List and receive event details & special offers, CLICK HERE
Schedule subject to change without notice.